SH9550 Cup face coverings
$499.00 $1,050.00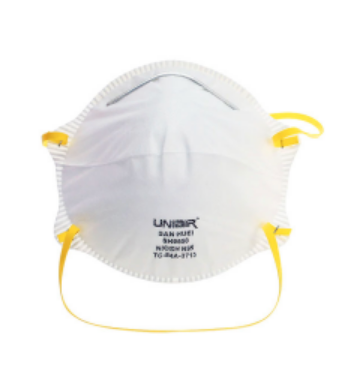 In stock now (Feb 2022), on sale below our costs.
The gold standard of face coverings.  Made by San Huei, a manufacturer of respirators and masks for 20+ years, the SH9550 is a cup/molded style N ninety-five.   
• Featuring non-latex head straps, adjustable nosepiece with foam bridge inside, these masks have a secure fit* with enough comfort to use for many hours.  Verify on CDC website (SH9550).
• 20 masks/box, 12 boxes/carton, 240 masks/carton.  
* We advise each user to perform a fit test prior to use and follow proper instructions for a secure and tight fit and proper application and removal of the mask.
FOR MORE INFO ON NIOSH & CDC GUIDELINES, SEE CDC WEBSITE.